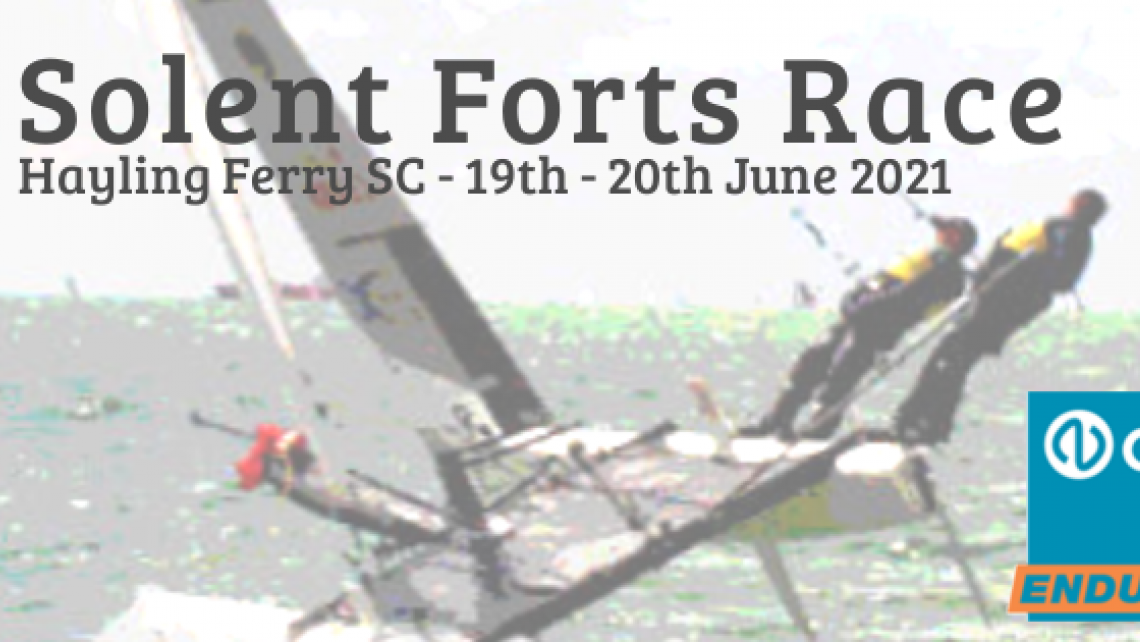 Registration is now open for the 2021 Solent Forts Race, taking place at Hayling Ferry Sailing Club over the weekend of the 19th and 20th June. The weekend will follow a similar format to previous years but with a few changes on shore to make the event as safe as possible. Havant Borough Council have approved the Saturday evening social event which will take place in the boat park and will see a return of the legendary Trevor John Band.
This year's event is again part of the Allen Endurance Series and is sponsored by Allen and Nacra Sailing UK.
Visit the Solent Forts Race registration page to book your places now.