The next Solent Forts Race will take place over the weekend of the 15th and 16th June 2024. Last years results are available on the 2023 race page.
Welcome to the Solent Forts Race. Now in its twelfth year, the Solent Forts Race attracts a wide range of sailors from across the UK and beyond who come to compete in this challenging and unique long-distance race set in the Eastern Solent.
Hosted by the Hayling Ferry Sailing Club from their base in the dunes at the western tip of Hayling Island, a warm welcome awaits with good food, free camping and live music on the Saturday night.
To give you idea of what it's about, last year's Notice of Race and Sailing Instructions are available on the 2023 Solent Forts Race page.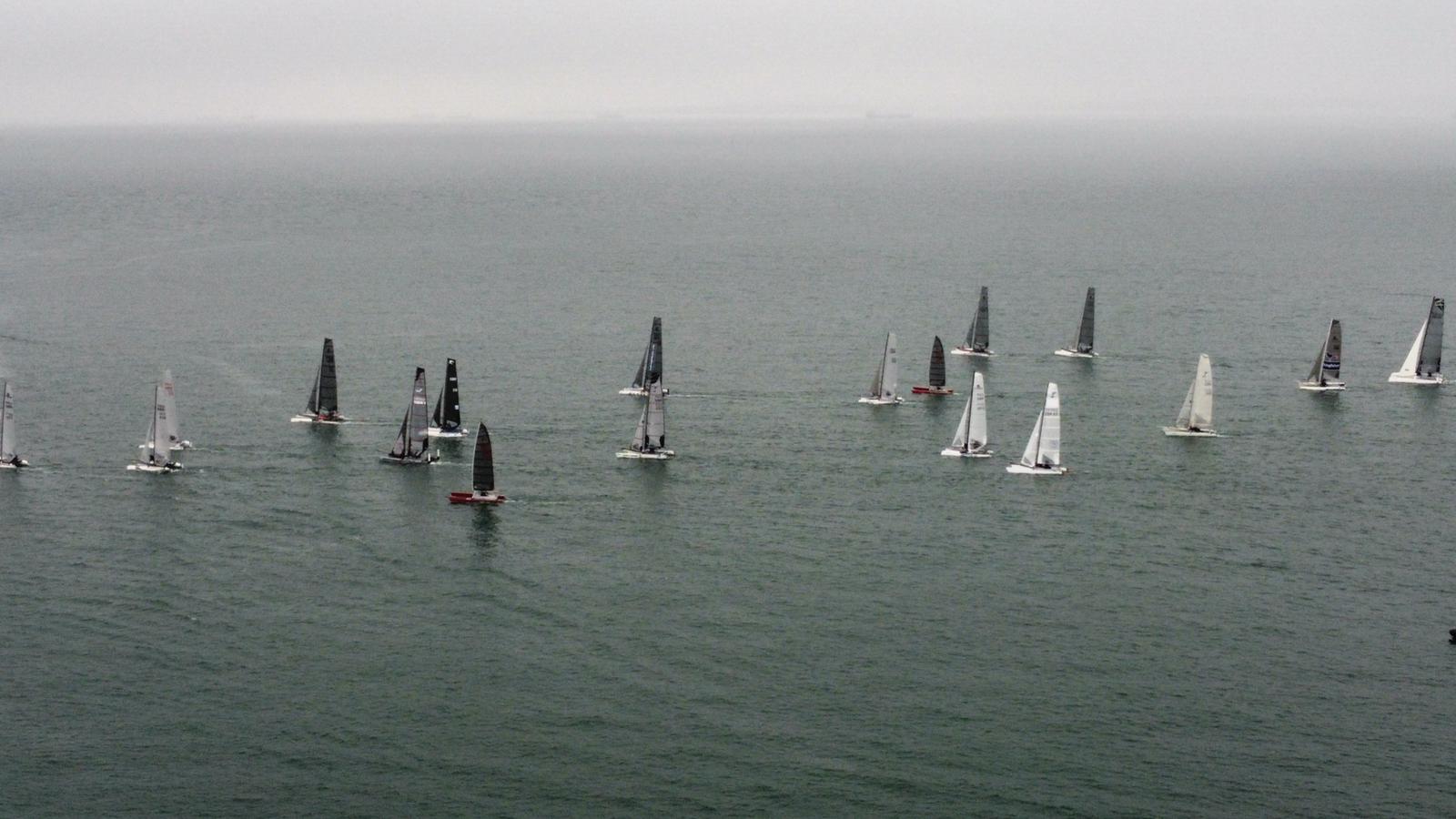 The 2023 edition of this event is scheduled to be held over the weekend of 3rd and 4th June at Hayling Ferry Sailing Club. A practice race on the Saturday will be followed by the Club's 'Band-on-the-Beach' summer party on Saturday evening with the main race taking place on Sunday.
Pricing details and booking are available on the registration page.
The Solent Forts Race is a long-distance event set in the Eastern Solent, with Hayling Island and Portsmouth to the north and the Isle of Wight to the west. Originally open to fast catamarans, the race is now open to all as part of the Allen Endurance Series.
Book now for the 2023 Solent Forts Race.