For the last scheduled race of the season, the forecast was just the right side of too windy to avoid being cancelled. With the tide out, a course was agreed of 2 laps around the Fairway, Outer passage, Inner passage, Fairway and NW Sinah green channel buoy with an option to shorten to 1 lap if needed.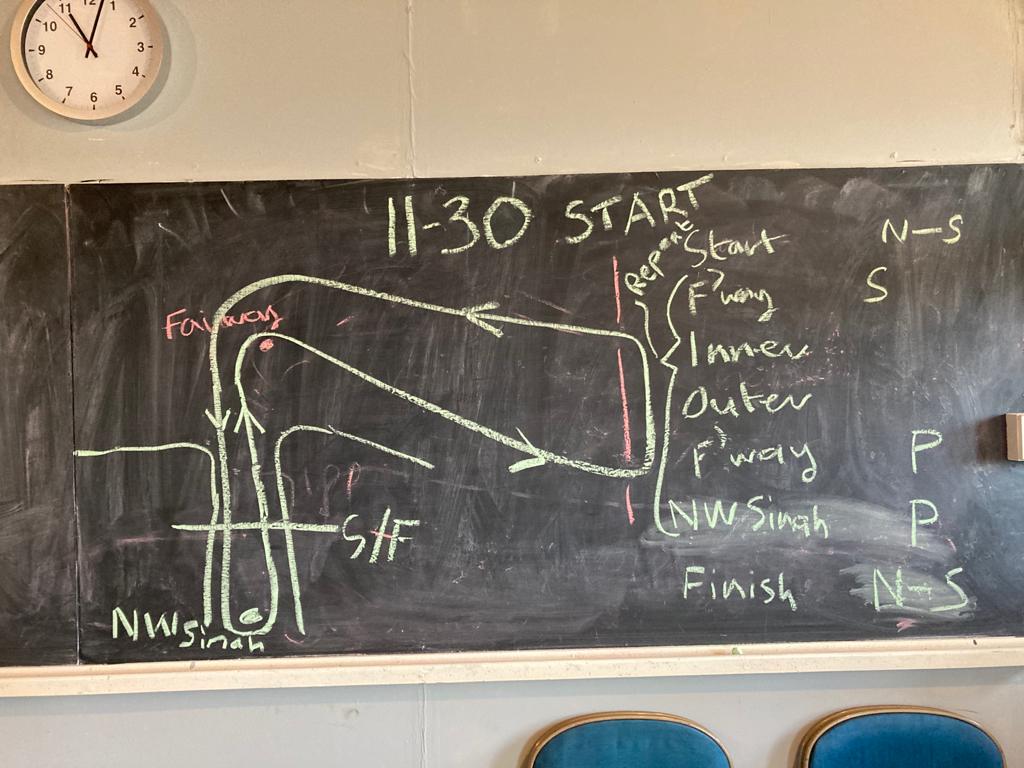 The motley fleet of 3 boats rigged up and started the race in eerily light airs of no more than 5 knots of wind. 10 minutes in and boats and crew were tested as the fleet were hit close to the Fairway post by a squall of sustained F6/F7 wind, driving rain, and a lumpy sea. By the time things had calmed down a bit 15 minutes later, Richard and Charlie on the Nacra had been for an impromptu swim and the Dart 18 of Matt W and Andy C was heading for shore with steering issues...
The rest of the now shortened race passed without incident and the 2 remaining boats completed the 1st and final lap with Richard and Charlie sufficiently ahead of Mark and Steve on the other Dart 18 to take both line honours and the win on handicap.
Many thanks to Cathy and Fin on the support boat and to Paul V for doing OOD duties.
Start time: 11:50:00
| Position | Boat | Sail no | Helm / crew | Finishing Time | Code | Corrected time (s) |
| --- | --- | --- | --- | --- | --- | --- |
| 1 | Nacra F18 Infusion |   | R Golden / C Howting | 13:01:17 | COM | 6301 |
| 2 | Dart 18 | 4696 | M Taylor / S Audsley | 13:17:21 | COM | 6360 |
| 3 | Dart 18  |   | M Welsh / A Chapman |   | DNF |   |